Invisalign Dentist in Beaverton, Oregon
What is Invisalign?
Everyone loves a great smile. It can lift moods and inspire joy. Healthy teeth are vital components to a stunning smile as they are the most exposed part of the mouth. Straight and beautiful teeth are highly admired. When healthy teeth are revealed in a smile, people believe that that person has good oral hygiene. According to Psychology Today, a person with an appealing smile is viewed as "likable, courteous, and competent." Therefore, a charming smile is quite important to the way people interact with and impress one another. Aside from their allure, correctly aligned teeth provide additional benefits such as better oral hygiene, because straighter teeth are easier to clean. Straight teeth is also important is having a good bite so that your teeth don't fracture or wear and preserves bone around teeth to prevent risk of tooth loss. Healthier gums, increased confidence, improved eating habits, and many other factors are all advantages of having teeth that are aligned.
As a corrective procedure, individuals often turn to the traditional method of receiving stainless-steel metal wire braces to align their teeth. However, there is a more appealing way to correct your smile known as Invisalign. This orthodontic device uses clear aligners to straighten teeth over time gradually. Invisalign is an excellent alternative to typical metal braces, as it eliminates the need for unsightly and uncomfortable wires.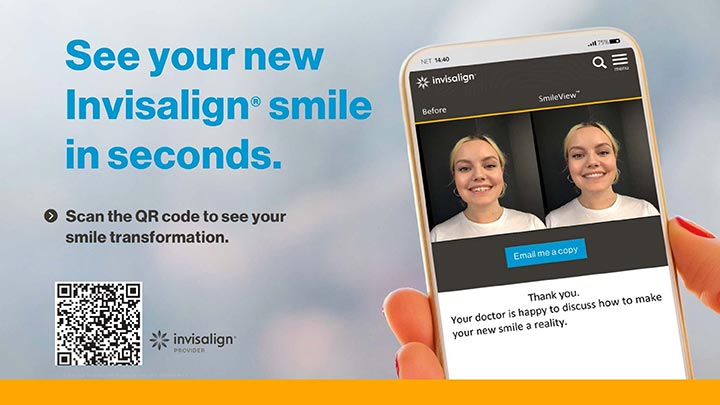 Invisalign: Before & After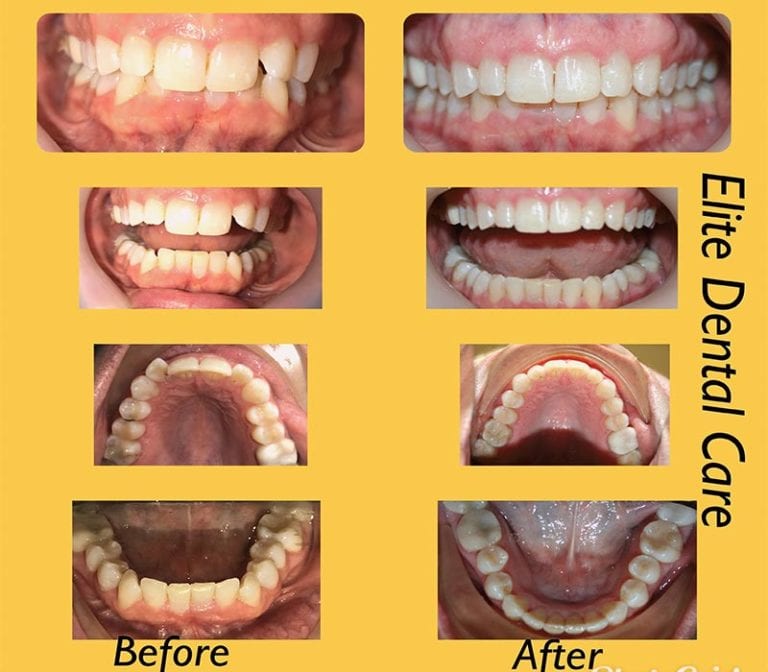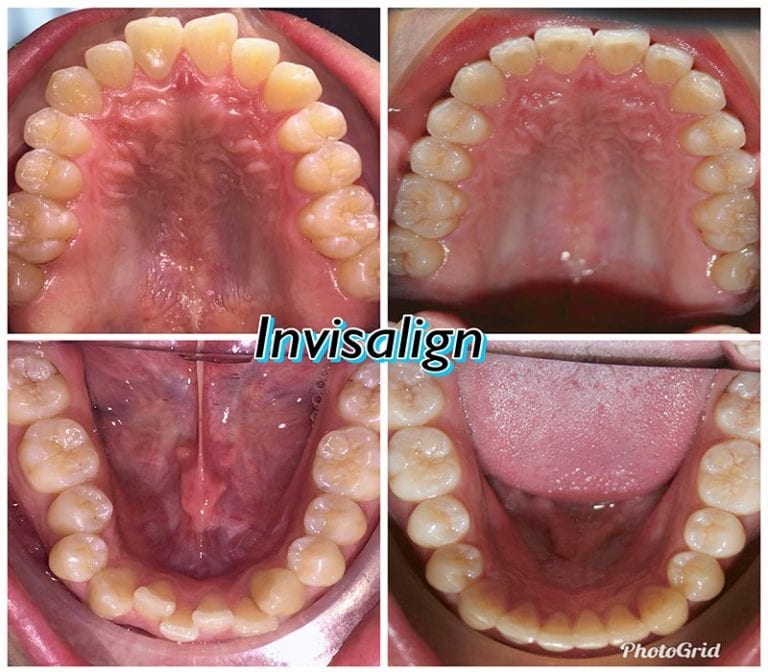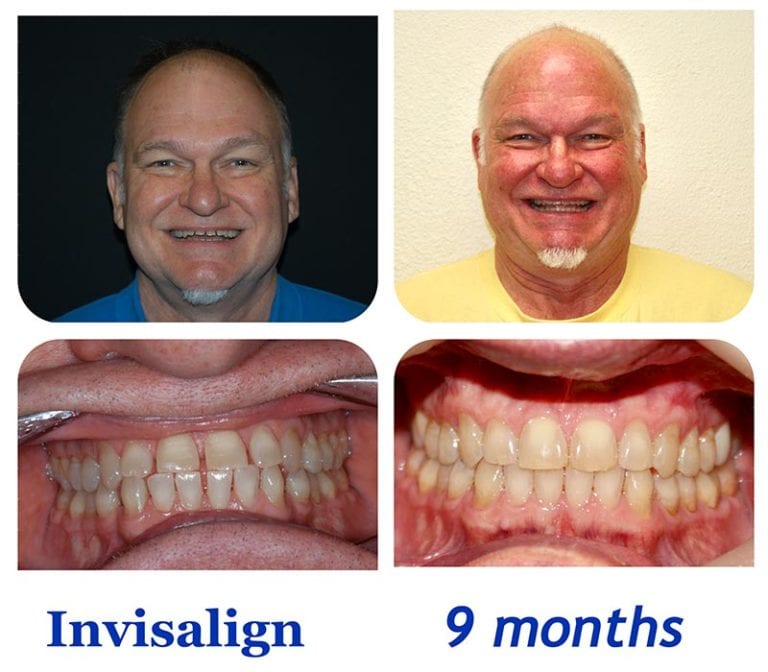 Which Procedure is Faster?
For individuals with a less complicated condition, such as teeth that do not overlap or that require extensive treatments, they will find Invisalign a useful option. Aside from its almost invisible appearance, Invisalign also provides individuals with a shortened alignment process. The trays are often worn for a shorter period than metal braces. Typically, braces are worn for two years. However, with Invisalign, the
time frame
is shortened depending on the case. Patients are expected to wear their clear aligners at least 20 to 22 hours per days. If not worn as stated, the treatment will be ineffective. Still, individuals seeking to achieve straighter teeth within a small timeframe will benefit from the use of Invisalign.
What Is the Process for Invisalign?
Consultation
Before the process begins, a consultation is needed, usually with a cosmetic dentist, to determine whether Invisalign is right for you. During this meeting, the condition of your mouth will be assessed. Invisalign is helpful in correcting specific issues such as gaps and overcrowding, but more extreme cases may necessitate traditional braces. For this reason, a consultation is needed to confirm your eligibility.

Custom Treatment Plan
Once your suitability for Invisalign has been determined, the next step is to construct a tailored treatment plan to help you achieve the smile you desire. Impressions or digital scanning of your teeth, X-rays, and photographs are taken to help with the configuration of your aligners and to gain a better understanding of how to move toward straighter teeth. Various technologies, such as Invisalign software, are used to estimate the gradual changes that will occur in the next weeks and months with your unique treatment.

Receiving the Aligners – Is It Painful?
Invisalign uses custom aligners to straighten teeth. Depending on the case, every one to two weeks, patients will receive new aligners to fit the newly positioned teeth and to encourage further alignment. The discomfort experienced is much less in comparison to traditional braces as the teeth are moving gradually.
What is the Average Cost for Invisalign in Beaverton & Portland?
"Invisalign sounds great, but what is the cost?" This question is commonly asked, and rightfully so, as orthodontic treatments can be expensive. The cost for Invisalign starts around $5,500. The price differs for each person getting the treatment. Factors such as the severity and complexity of the teeth and the number of clear aligners needed during the procedure are considered. Your insurance may cover part of the cost. However, for further questions about Invisalign and the treatment, speak with our office.
Elite Dental Care Offers Invisalign
Improving your smile can do wonders for both your appearance and your oral health. If you are considering Invisalign to correct your teeth, contact Elite Dental Care. We encourage Invisalign as it is ideal for patients who want to enjoy a straighter smile without the challenges of metal wires.
Our team of professionals has the knowledge and expertise to help you achieve the smile you desire. For further information on Invisalign and other corrective procedures. Talk with us. We make a simple plan. You enjoy your smile.
Our team is here to make sure you enjoy going to the dentist. From check-in to check-out to follow up and aftercare, you comfort and care come first!