Dental Veneers in Beaverton, Oregon

Dental Veeners
Want to get rid of your chipped, uneven, stained, gapped, or crooked teeth? Dental veneers will protect the tooth's surface from further damage and secure you a stunning smile.
Dental veneers are thin shells that are attached directly to the front surface of your natural teeth in order to address a variety of aesthetic and physical concerns. Veneers are made from ceramic or resin-composite materials and are then color matched, custom fitted, and permanently bonded to your teeth to blend well and look like your real teeth.
Here are some important things you need to know before a veneers procedure.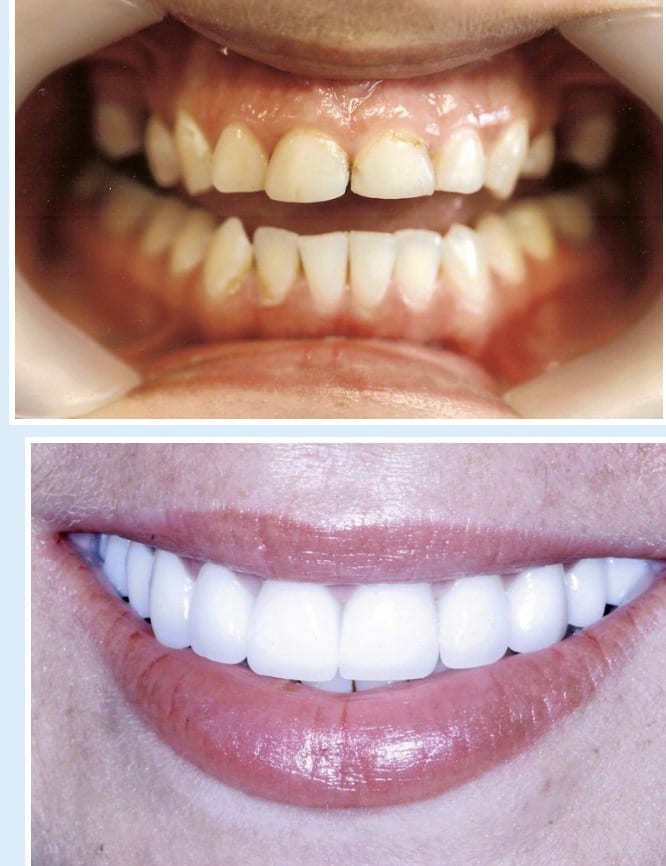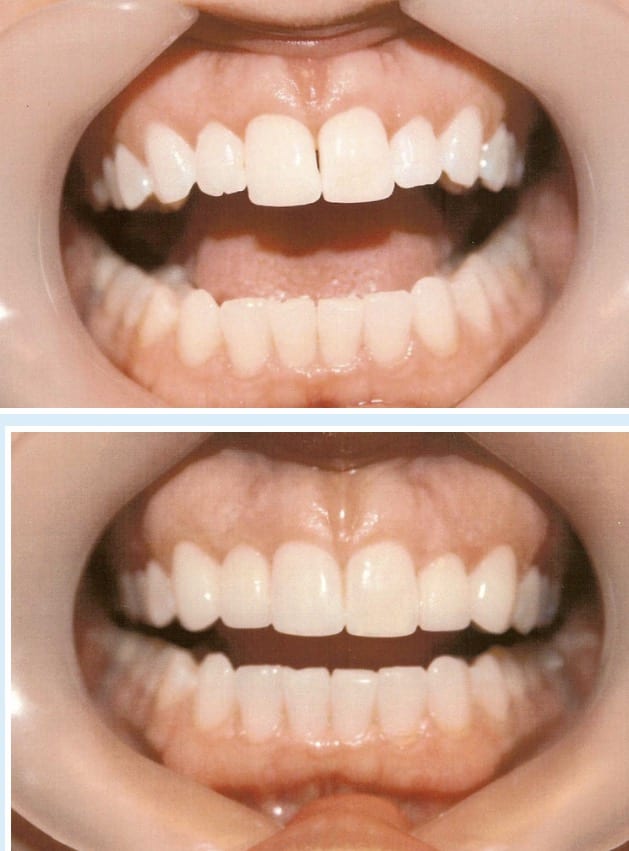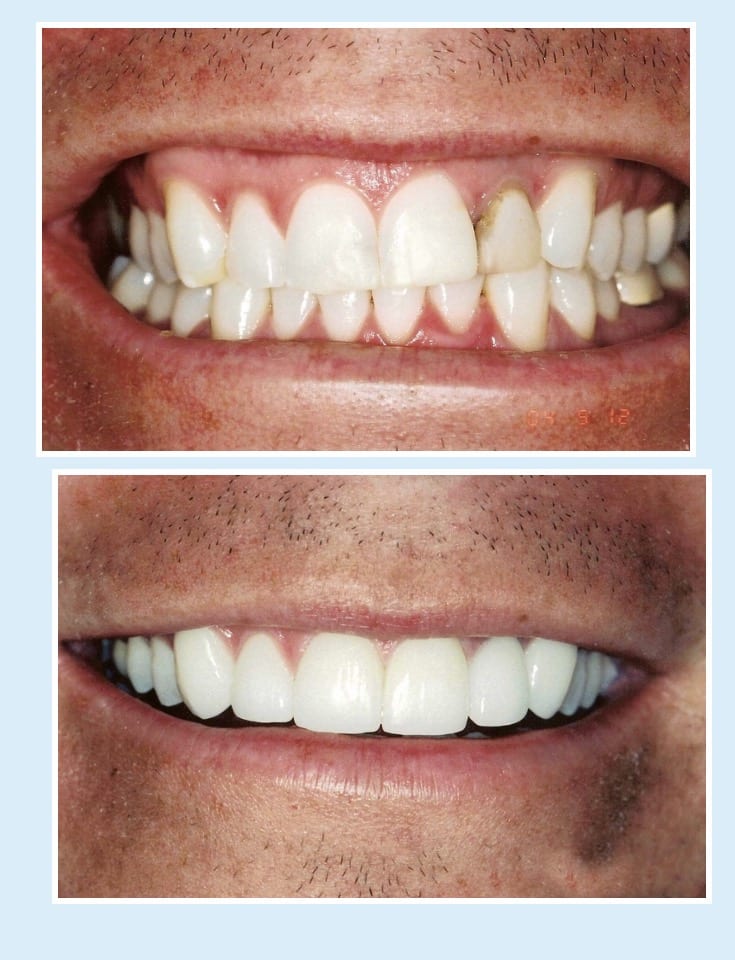 Pros and Cons of Veneers for Teeth
Deciding on a veneers procedure for perfect teeth is a great investment. To further guide you through the process, here are the pros and cons of the procedure.
Veneers offer a number of clear advantages. Veneers are nearly unnoticeable and provide a natural tooth appearance. They are stain-resistant and do not get tainted by cigarette smoke, coffee, tea, or red wine.
Veneers also generally offer a stronger and more aesthetic alternative to crowns but do not require the extensive shaping prior to the procedure.
Increased confidence and emotional wellness are perhaps the biggest advantages of dental veneers. Research has shown that people are more likely to smile when they feel good about their teeth. So, veneers can make you feel happier and enhance your social life and professional success.
The permanency of veneers can be seen as both a pro and a con. Though the shells are strong and long-lasting, if they suffer damage, it can be irreparable.
Veneers vs. Lumineers – What's the Difference?

To correct your teeth imperfections and get that smile makeover, you have two great options: Lumineers® and veneers. The two are often confused with each other because of the similarities with their names, and both are made from the same porcelain material with a natural look.
However, there are also a number of differences between Lumineers and veneers. The biggest differences are the procedure and changes made to the original tooth when setting the covering. With veneers, teeth need to be slightly prepared in order to achieve an ideal smile on patients that need a lot of correction on their existing teeth..
Lumineers are similar to veneers except with no preparation needed but they have more limited corrective benefits. Because they are ultra-thin, Lumineers are simply bonded into place, and the structure of the tooth remains unchanged.
Are Veneers Permanent?
Yes, the veneers procedure is permanent and irreversible, so there is no changing your mind.
What is the Veneers Procedure?

The veneers procedure can be done quite efficiently at Elite Dental Care. In most cases, after your preliminary visits and X-rays, it takes just three visits to our Beaverton, Oregon dental office to complete the procedure.
During your first appointment, the dentist will take an impression of your teeth, which they use in the creation of your custom-made veneers. At the second appointment, your teeth would be prepared for the final placement of the veneers. They are then finally polished and placed into their permanent position using a special treatment and ultraviolet light. After that last appointment, you are all set with a beautiful smile.
How Much Do Veneers Cost?
Traditional porcelain veneers, which can last 10 to 15 years, will cost between $1,200 and $2,500 per tooth. The alternative composite veneers cost approximately $250 to $1500 per tooth and may last between 5 and 7 years. Standard veneers are often the most cost-effective option in the long-term.
The final cost of your veneers depends on your location, the dentist's expertise, the dental lab and material that your dentist uses and the type of veneers.
Elite Dental Care works with patients to accommodate the cost (in-office insurance and financing available) so that we can deliver the beautiful smile you've been longing for. Check out our in-office insurance plan which makes costs much more affordable.
Veneers cost with insurance?
Dental insurance does not usually cover all of the costs involved in the veneers procedure. However, Elite Dental Care works with most major dental insurance providers, and our Beaverton staff will always do their best to help patients maximize their insurance benefits.
If you are interested in a veneers treatment in Beaverton or surrounding areas of Oregon, come talk to us. We make a simple plan. You enjoy your smile.
Our team is here to make sure you enjoy going to the dentist. From check-in to check-out to follow up and aftercare, you comfort and care come first!