We Use the Best System for the Most Precise Diagnosis
Getting impressions of your teeth and gums is a necessary part of dental work—from routine exams to cosmetic procedures. At Elite Dental Care, we use the latest 3D digital technology.
Gone are the days of biting into messy and uncomfortable traditional plastic trays. Now, with the wave of our lightweight wand, we get an instant 3D model of your entire mouth that you're able to view directly from the dental chair.
Our iTero digital scanner is faster, non-invasive, and captures a far more detailed view of your mouth. From there, we can provide more accurate treatment, such as dental restorations, custom-fit whitening trays, and dental appliances, with every detail perfectly matched to your mouth.
The result is quicker appointments and better results.
After your scan is completed, Dr. Zavari will review the images with you and answer any questions you might have.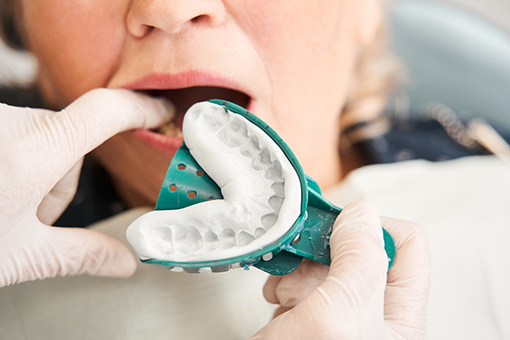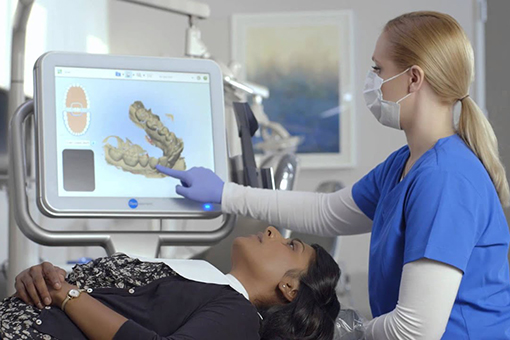 How It Works
It's a simple process: a wand is moved around your mouth, capturing thousands of frames per second. Next, the computer system pieces the images together to create a 3D image of the entire mouth.
The information from a 3D scan offers much more detail than what we can get with a 2D scan. Then, the scans are used to create dental models for any restorative or orthodontic work. Additionally, these scans are helpful for diagnosing certain issues and designing optimal treatment plans. Once a year, the scan is repeated to monitor any changes in your teeth, such as:
Changes in your bite
Changes in your gum line (recessions)
Changes in enamel wear
Changes in teeth position (movements)
Learn more about our digital scanner » iTero Intraoral Scanner
How 3D Models Are Used
Our digital 3D models are used for several procedures including:

Dental Crowns, bridges, and veneers
Dentures
Bite adjustment
Invisalign
Custom mouthguards
Custom take-home whitening trays
Custom abutments for dental implants
Models for diagnostic study
Model for a permanent dental record before and after dental treatment
Other oral appliances
How Long Do Digital Dental Impressions Take?
In general, this process takes no more than 2-3 minutes depending on how many scans are needed.
What Are the Benefits of 3D Digital Dental Impressions?
Our equipment allows us to get a higher quality model of your mouth instantly and digitally. Because this process eliminates the need for traditional molds, you should not experience any discomfort that comes from a gag reflex or dental anxiety—and it's eco-friendly.
Our team is here to make sure you enjoy going to the dentist. From check-in to check-out to follow up and aftercare, you comfort and care come first!